More Underdark mapping
There is not much to say on this next update in GM Nostalgia, it's a continuation of post#14, it's another map of the Underdark.
I think i wore myself out on the second map, it does seem as if i never finished it. Honestly I can't remember. Well, who would need another map after the first one anyways? that was HUGE.
Maybe you can use this for a mega dungeon?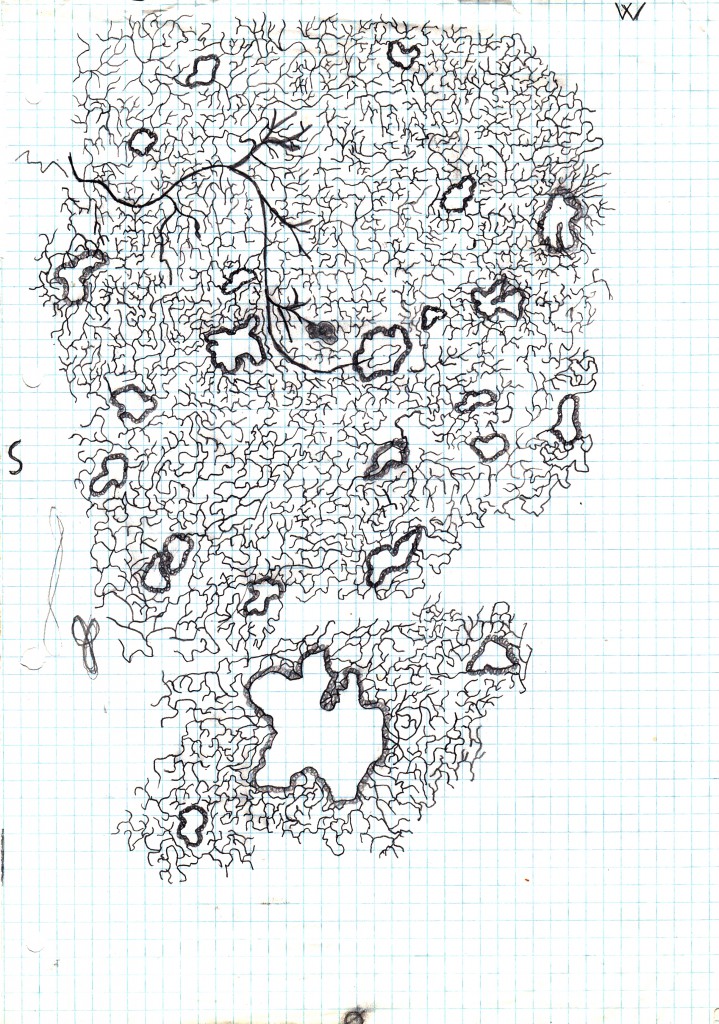 As always, I would love to hear from you if you use the map and how it turned out!
How would you populate a map like this?
With the next GM Nostalgia, i think it is time to show you the demon's heart.
Another question i'd like to add, if you follow my GM Nostalgia posts: Would you like to see a polished compilation pdf of all the various maps and pieces i post in my GM Nostalgia series? or maybe even just a raw compilation with no additional workover (i.e. photoshopping the blue lines away, marking up the pencil lines better, adding flavourly shadow texture on the dungeon maps).
Gork ya later!