Warlock's Journal November contest
We are once again visited by the Warlock's Journal, the travelling book of wonderous knowledge. This time it is focused on a single particular item, it seems to be researching an item long rumoured to be locked away in the vault of the TimeHunters.
Despite the rumours, nobody really knows what the true story is behind this artefact.
The artefact sketch was featured in the last episode of GM Nostlagia, it shows a heart with runes carved into it.
There were lots of unanswered questions so i thought this month of Warlocks Journal was a splendid oppertunity to getting them answered.
The Task
To enter the November contest of the Warlock's Jounarl, you must design a wonderous artefact on the image below, describe it's origin, powers, history and explain why it is now locked up in the vault of the TimeHunters.
The design should be void of system specifics, such as stats and mechanics. These can be added as a bonus appendix if you like.
Contest entry deadline: 14th November 2015
Voting period: 15th to 27th November 2015
Prize: NPC essentials book by Johnn Four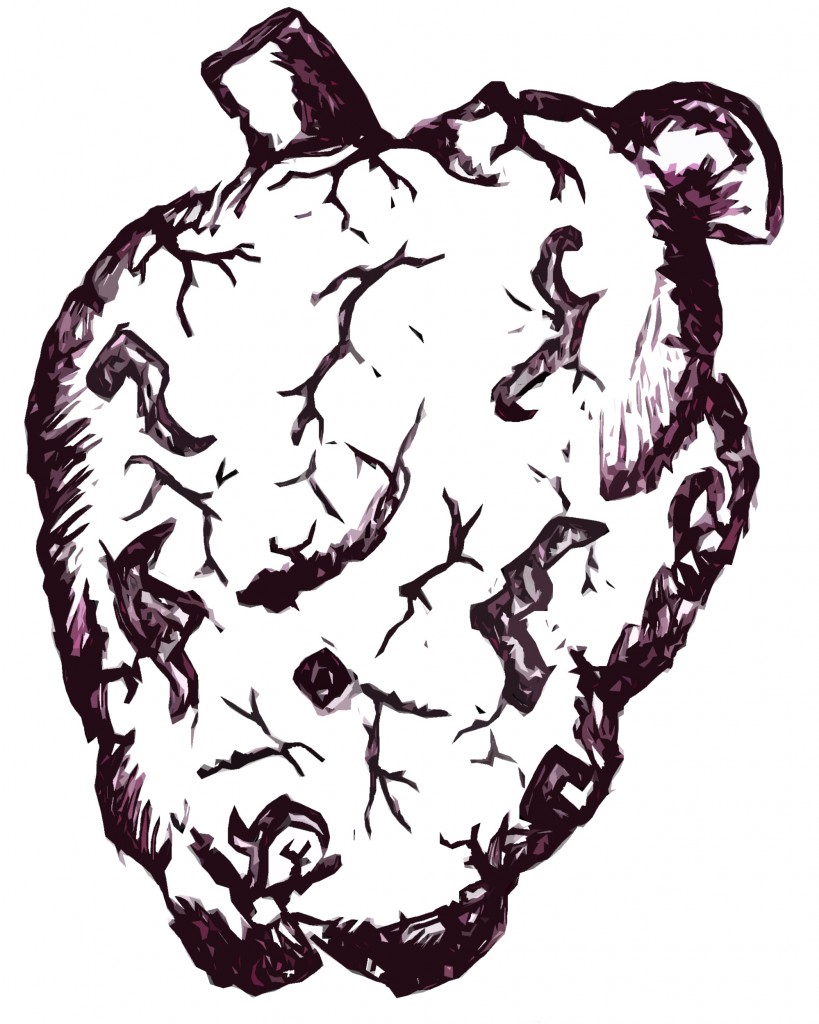 For more information on the previous Warlock's Journal contest see the cateogry on DrivethruRPG where you can find many of the free pdf compilations of each contest http://www.drivethrurpg.com/browse.php?keywords=warlocks+journal&x=0&y=0&author=&artist=&pfrom=&pto=
Terms & Conditions
Deadline:Submittal: gork@tinygork.com subject: Warlock Journal
Prize: The NPC essentials book by Johnn Four
Describe the artefact and explain why the TimeHunters locked it away.
Max 300 word limit' Name/Title does not count against word limit.
The entry is to be system neutral. No stats are required' but you May add system-specific details as a bonus Appendix to your entry' if you wish. Such stats will NOT form part of the Voting pdf' but would appear in the final Contest pdf.
Each entrant is limited to THREE submission, each submitted seperately.
Entrants must submit name and email adress.
To ensure a period of voting, entries must be submitted by the 14th of November 2015.
Once the contest is closed' all entries' minus names and any stats' will be placed in a Voting pdf for free download. The final' Contest pdf' will retain names and stats for those entries which included them. Further notes' and details' May also be added to the Contest pdf. While both pdfs will be free' it May be necessary to submit an email address to receive the full Contest pdf. PDFs will be announced with download links on Tinygork.com.
Winner will be announced on 30th of November 2015.
Voting will be done via surveymonkey between 15th and 27th of November 2015.
All contestants will be signed up to a mailing list that informs of future Warlock's Journal Contests.
Important Note: Entries remain the property of their Creator' but entry into the contest grants Michael Christensen and Tiny Gork a licence in perpetuity to use the entry. This licence will allow the publication of the entry in one or more free and/or commercial pdfs' where work will be attributed. Entries May subsequently be expanded upon or otherwise developed for future contests or products.